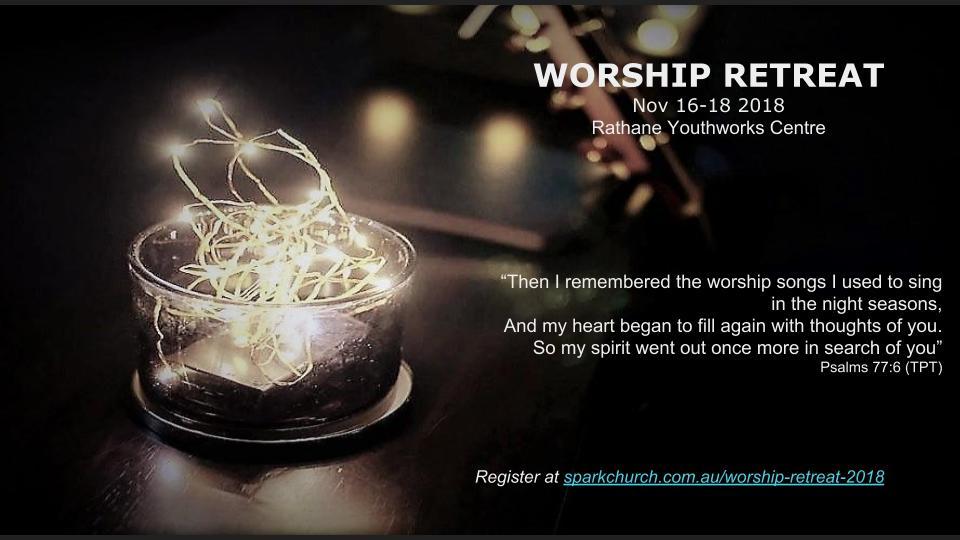 ** This event is hosted by Spark Church **
This November, join us for a weekend in the Royal National Park, right on the river, as we hang out, seek God and just generally have a fabulous time in worship.
Last year's Worship Retreat was an incredible time of reflection, empowerment and encouragement. New friendships were formed, callings were reignited, hearts were healed, and voices were raised in such beautiful powerful vulnerability and power.
Also, there were marshmallows.
We would so love to see you there this year!
The Retreat is for anyone who is or has ever been involved in worship ministry – Worship Leaders, Singers, Songwriters, Musicians, AV/Sound people. Especially those who are LGBTQI and allies. Come alone, with a friend, with your partner or family.
To register, please click below:
"Worship Retreat 2018 Registration"
COST
Full Registration
(includes Retreat Attendance, Meals and Accommodation)
$150 Adult
$120 Child 6 – 17 yrs
Day Rate
(includes Retreat Attendance and Meals)
$50 Adult
$40 Child 6-17 yrs
Please contact us for family rates or for one night only.
LOCATION
Youthworks Conference Centre – Rathane
1 Rathane Rd
Royal National Park
NSW